Advertisement
Advertisement
FAQs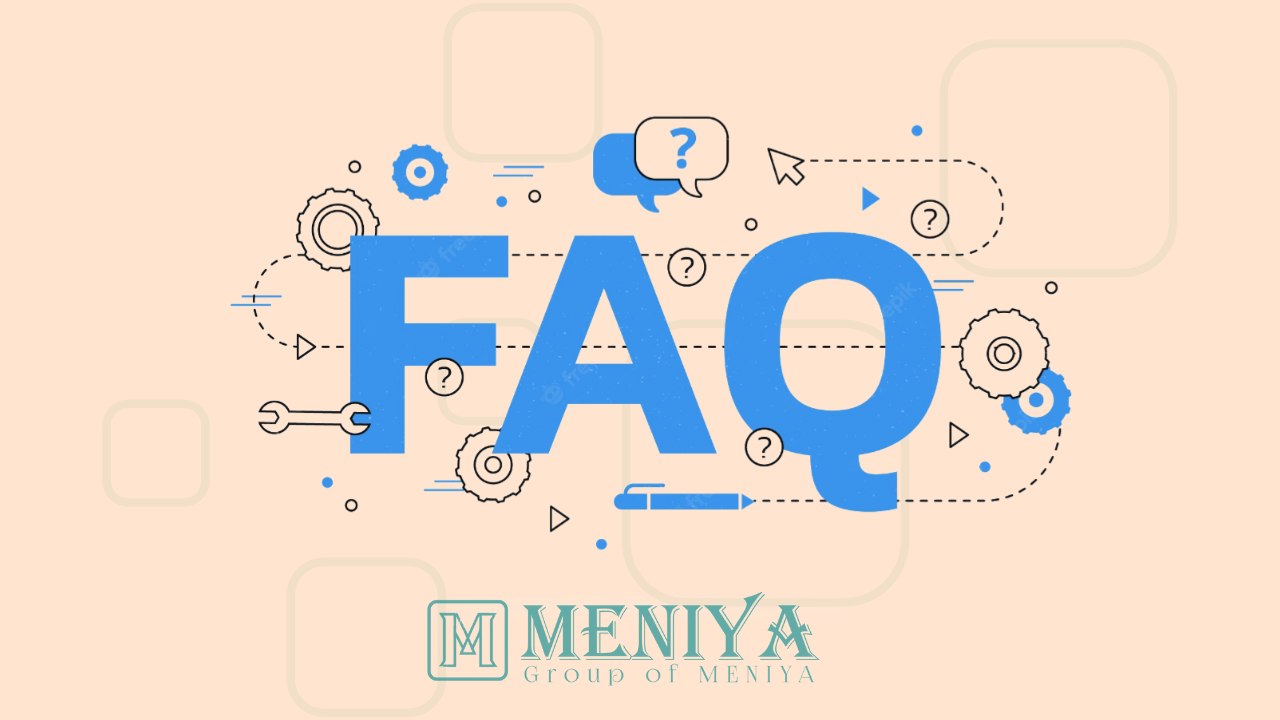 Why Do You Need To Use MENIYA.Com?

In this age of advanced technology, search engine optimization is very important. Our free online SEO tools can help you ensure that your web pages are of high quality and ready for optimization.
We offer our users different SEO tools that can be utilized separately to get the targeted results. These results when consolidated can bring desirable outcome for your website. Making your site ready for search engine optimization which can help bring more traffic to your website; hence, leading to more revenues.
Why Is SEO Important?

SEO or Search Engine Optimization is very crucial in every website or online business because it drives your target audience onto the site. When a website has good SEO, it is likely that they will rank high in search results and make it visible to millions of users having that query. Getting more web traffic could also bring popularity and more income to the company.
What Type Of Tools Does MENIYA.Com Offer?

MENIYA.com provide users with highly-efficient tools that are beneficial for website owners, web administrators, SEO professionals, and freelance writers. These SEO tools can be used in creating a website, writing content for web pages, and making a site ready for search engine optimization.
Our free online SEO tools are fast in delivering reliable results to the user, and each of them is developed using a unique algorithm that carefully analyzes the content. This way, you can be sure that your web pages are highly competitive and will bring a favorable response from your target audience.
Do I Need To Have Special Programming Skills To Use Your SEO Tools?

No, you don't need to have special skills to be able to use our free online SEO tools because all of them are very easy to use. You simply need to supply what is asked in each tool or fill up all the required fields/boxes and submit to process your request.
How To Use These Tools From Small SEO Tools?

The MENIYAWebTools official website is https://www.meniya.com/ all you have to do is to click on that link, and it will direct you to a wide selection of SEO tools that you can use online anytime, anywhere.
You can click on any tool that you wish to use and follow the given instructions. All our free online SEO tools are designed in such a way that is convenient and user-friendly. No special skills required to use any of them and you can access all of these tools in any part of the world.
How Long Does It Normally Take To Get The Results From These SEO Tools?

It will only take a few seconds to cross-check the content from billions of web content and other published works. This is no doubt the fastest and most efficient way of checking the authenticity and quality of work using online tools.
Do I Need To Pay Before I Can Use These SEO Tools?

MENIYA.com provide FREE online tools that can be used for search engine optimization and in checking any written work. Users can check their content anytime, anywhere. There is no limit for searches when using these SEO tools.
How Does MENIYA.Com Work?

This free online SEO tools website carefully checks every single sentence of your content. Then it is cross-referenced against billions of content on search results. This way, you get the most reliable results that you can use to optimize your web pages. Users from all across the globe can use any of the tools anytime free of charge.
Who Can Benefit From MENIYA.Com?

Many people from all over the world can benefit from this website that offers free online SEO tools. These include website owners, webmasters or web administrators, SEO professionals, writers, editors, publishers, teachers, and students.
What Tools Can Teachers And Students Use From MENIYA.Com?

In the Academia, students are required to write a thesis or term paper as part of completing the course. MENIYA.COM have many tools that can aid the students in creating unique and grammar error-free content these include the Plagiarism Checker, Grammar Checker, Spell Checker, and Word Count Checker.
On the other hand, Teachers can also use the Plagiarism Checker in checking the authenticity of work submitted to them by their students. Most universities have zero tolerance for plagiarism that is why students must carefully check their work using a Plagiarism Checker before submitting it to their teacher or professor. If the work is found plagiarized, they can face severe punishments like failing in class or dismissal from the academia.
Do I Need To Register To Be Able To Use MENIYA.Com?

This website does not require users to register and enter their personal information to use any of our SEO tools. However, we encourage that you register so you can use all the tools to its full potential and so that we can also send updates to your email.
Will You Sell Or Share My Personal Information To A Third Party?

Everybody is free to navigate and use all the SEO tools on our site, should you wish to register your personal information with us rest assured that we will not sell or trade your personal information to a third party. However, we may share it to a service provider that work with us in fulfilling our business operations.
Do You Save Any Of The Content After Checking?

We at MENIYA.com give great value to your privacy that is why we don't save or store your content in our database. The whole process is entirely automatic using a unique algorithm that carefully checks the content.
How Can I Erase My Personal Data From MENIYA.Com?

Should you wish to delete your Personal Data from MENIYA.com, you may do so at any time you like, all you have to do is to email us at support@meniya.com. However, for security reasons, all premium users will be asked to terminate their subscriptions first before they can delete their account with us.
Advertisement
---