Columbus Day in USA in 2020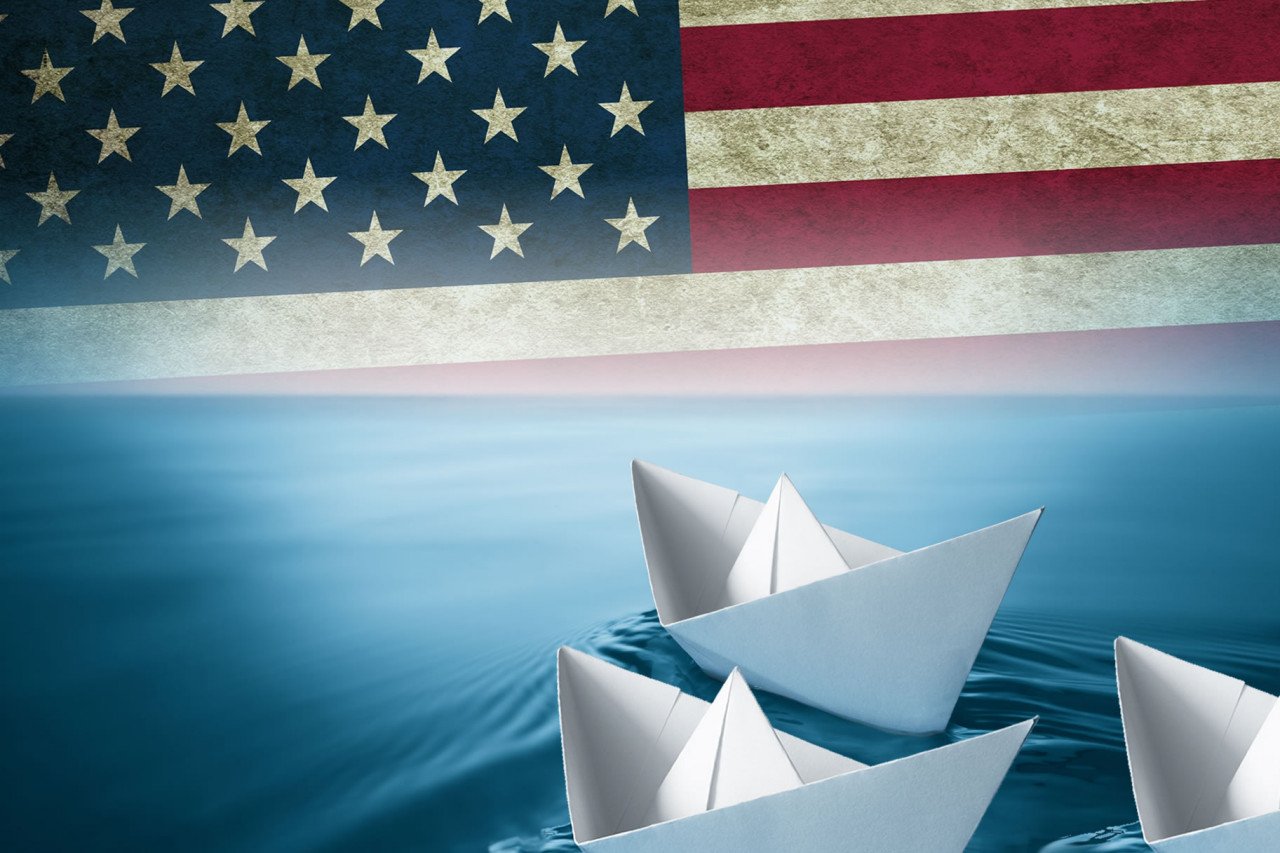 This national holiday commemorates the exact date when Christopher Columbus first set foot in the Americas


Where is Columbus Day observed?
| Place | Dates |
| --- | --- |
| Alabama | |
| Arizona | |
| Connecticut | |
| District of Columbia | |
| Georgia | |
| Idaho | |
| Illinois | |
| Indiana | |
| Maryland | |
| Massachusetts | |
| Missouri | |
| Montana | |
| Nebraska | |
| New Jersey | |
| New York | |
| Ohio | |
| Pennsylvania | |
| Rhode Island | |
| Utah | |
| Virginia | |
| West Virginia | |
When is Columbus Day?
This U.S. federal holiday commemorates the date when Christopher Columbus first set foot in the Americas. In the USA it is observed on the Second Monday in October.
Though Columbus Day is one of the 10 U.S. legal federal holidays, it is not considered a major one. There will be no postal service.
It is a Federal Reserve Bank holiday, so while banks may open, some transactions will not be processed. Most businesses remain open and retail stores may run special sales.
The New York Stock Exchange and Nasdaq remain open on this federal holiday.
In addition to a state level, in many cities, the day is now celebrated as Native Americans' Day or Indigenous People's Day
Which states observe Columbus Day?
Columbus Day is no longer observed in every state. For a detailed list of which states observe Columbus Day, please use our state by state guide.
Even if a state observes Columbus Day as a holiday, some state offices may be still be open.
In addition to a state level, in many cities, the day is now celebrated as Native Americans' Day or Indigenous People's Day.
According to data from the Society for Human Resource Management, only 14% of organizations closed on Columbus Day in 2014.
History of Columbus Day
Columbus' voyages across the Atlantic Ocean initiated the European exploration and colonization of the Americas.
While the first voyage in 1492 was immensely significant, Columbus did not actually reach the American mainland until his third voyage in 1498.
Instead, while trying to find a sea route to India, he made landfall on an island in the Bahamas that he named San Salvador.
Did you know?
It is now generally accepted that Columbus was not the earliest European explorer to reach the Americas and that Viking sailors had ventured as far as Newfoundland around 1000 AD.
While there had been celebrations in 1792 to mark the 300th anniversary, Columbus Day was first officially proclaimed by President Benjamin Harrison in 1892, to mark the 400th anniversary of Columbus' landing in the Bahamas.
With a large Italian immigrant population at the time, Colorado was the first US state to make Columbus Day an official holiday. Franklin Roosevelt established the first federal observance of Columbus Day in 1937. Since 1971, the holiday has been celebrated on the second Monday in October.
How is Columbus Day celebrated?
The largest celebration of Columbus Day is in New York City, which hosts a huge parade. Communities with large Italian American populations may hold special Columbus Day festivities.
Is Columbus Day about to sail off the edge of the world?
Columbus Day Quiz
Test your knowledge of Christopher Columbus and this federal holiday by taking our Columbus Day Quiz.